'The Last Garibaldi'  Artwork by Doug Rhodes
Price $18 + Shipping $10.10 = $28.10
For International orders please click The "buy" button that says "International Shipping"- $30 International shipping cost for one book.
Shopping Cart at the bottom of the Page
This is the first edition of the first Art Book published by Doug Rhodes, me. 'Nibiru Publishing' is named after my cat.  The Books should arrive by the end of January. Then I will sign, and send them out to you.
The hardcover book is 80 pages with over sixty original art pieces. Most all the pages are Images with a short introduction by Winston Smith and a Bio at the end by Tom Calderon. The size is 6 inches by 9 inches. Full Color. Sewn Bound.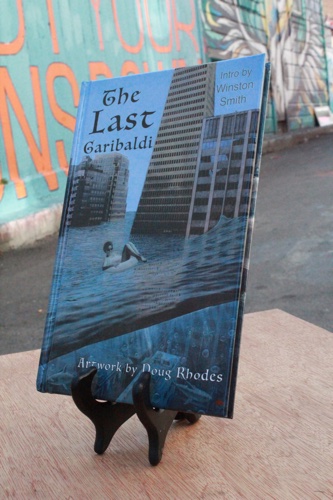 Book  International shipping